The development of technology and the diversity of devices connected to the internet were taken a little lightly by the world in the early days. Connecting to the internet with a mobile phone or tablet was interpreted as unnecessary and even wanting. Time has passed, the power of mobile devices has been accepted. As the use of mobile devices became widespread, the behavior of internet users also changed. The portability of these devices removes all obstacles to internet access, while institutions and companies that respect mobile create a seamless connection with their target audience.
Websites Should Keep Up with Mobile Change
It is undeniable how important websites are for companies, but what web design trends are implemented on websites can affect their success. . If a company's website can only be viewed from a desktop or laptop computer, the company should immediately start the construction of a responsive site. Responsive sites can be opened on different screens without any problems and can be viewed on mobile phones. For this reason, while the user experience of internet users who enter a responsive compatible site remains at the maximum, the time periods they spend on the website are prolonged. Otherwise; If a user does not enter the website and encounter a proper page structure, he does not need to stop on that site or visit that site again. At the same time, their thoughts about the company change. Companies that have not yet made their website mobile-compatible send the message "I am behind" to their target audience.
Mobile Applications Are No More a Luxury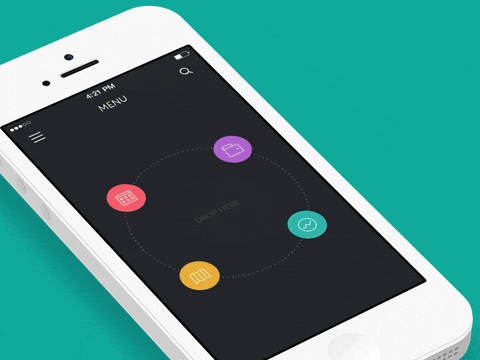 Although websites are mobile compatible, mobile applications are also an important part of the mobile revolution. Having a special mobile application for a company improves the brand image and makes it possible to provide a much higher quality experience to its target audience using mobile applications. Statistics clearly revealed a company's mobile website and mobile application login habits; When a company has both a mobile application and a mobile compatible website, users prefer mobile applications.
Companies that have mobile applications; They can send instant notifications to target audiences who download their applications. By delivering advertisements, campaigns or personalized discounts to target audiences, "Don't Forget Us!" they can give their message effectively. While mobile applications reduce all digital marketing expenses, they also offer great advantages to company owners.
Why a Mobile App?
Unlike mobile compatible websites, the speed of opening of mobile applications is related to the device performance, not the internet speed.
Mobile sites can be accessed while browsing the internet, while mobile applications show all their skills with a single touch.
While mobile compatible websites provide limited services to internet users; The limits in mobile applications are determined by the company. We do not even count the contributions of the data collected from users during the creation of membership for the use of mobile applications in the configuration of the potential customer portfolio!
As a result; mobile applications and mobile sites are indispensable for companies that want to advance their commercial activities. By checking the addresses, telephone numbers, and price quotation buttons of the companies; Companies can predict the behavior of their potential customers by analyzing the periods in which mobile applications are loaded frequently. By creating platforms with high user experience for them, they can be easily noticed among their competitors.